Hey all! I'm heading out to NYC tomorrow (in the wee wee hours of the morning) to attend the SCBWI Winter Conference. Maybe I'll see you there? Hope so! (If I don't see you at the conference, maybe we can have a drink at Kidlit Drink Night?)
I'll definitely post some photos upon my return.
I also wanted to direct your attention to a giveaway the Elevensies are really excited about. Click the poster for more information: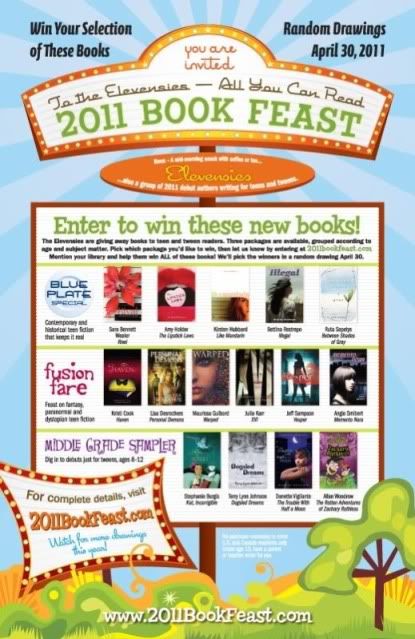 Have a great weekend, everyone!
[Cross-posted from Livejournal]