Had a great time at the SCBWI OK conference this weekend. All the presenters were top notch and extremely generous with their advice, but I bonded particularly with Kate Jacobs (Roaring Brook Press) over a shared devotion to Omar from The Wire (hee!), and my socks were completely knocked off by Nicholas Eliopulos of Scholastic, who gave a very inspiring talk about genre fiction. (If you have an MG or YA boy book, please consider adding him to your submission list — I bet he would be lovely to work with! Here's an interview with him if you'd like to know more.)
Best part of all was spending time with my crit partners Brandi and Lisa.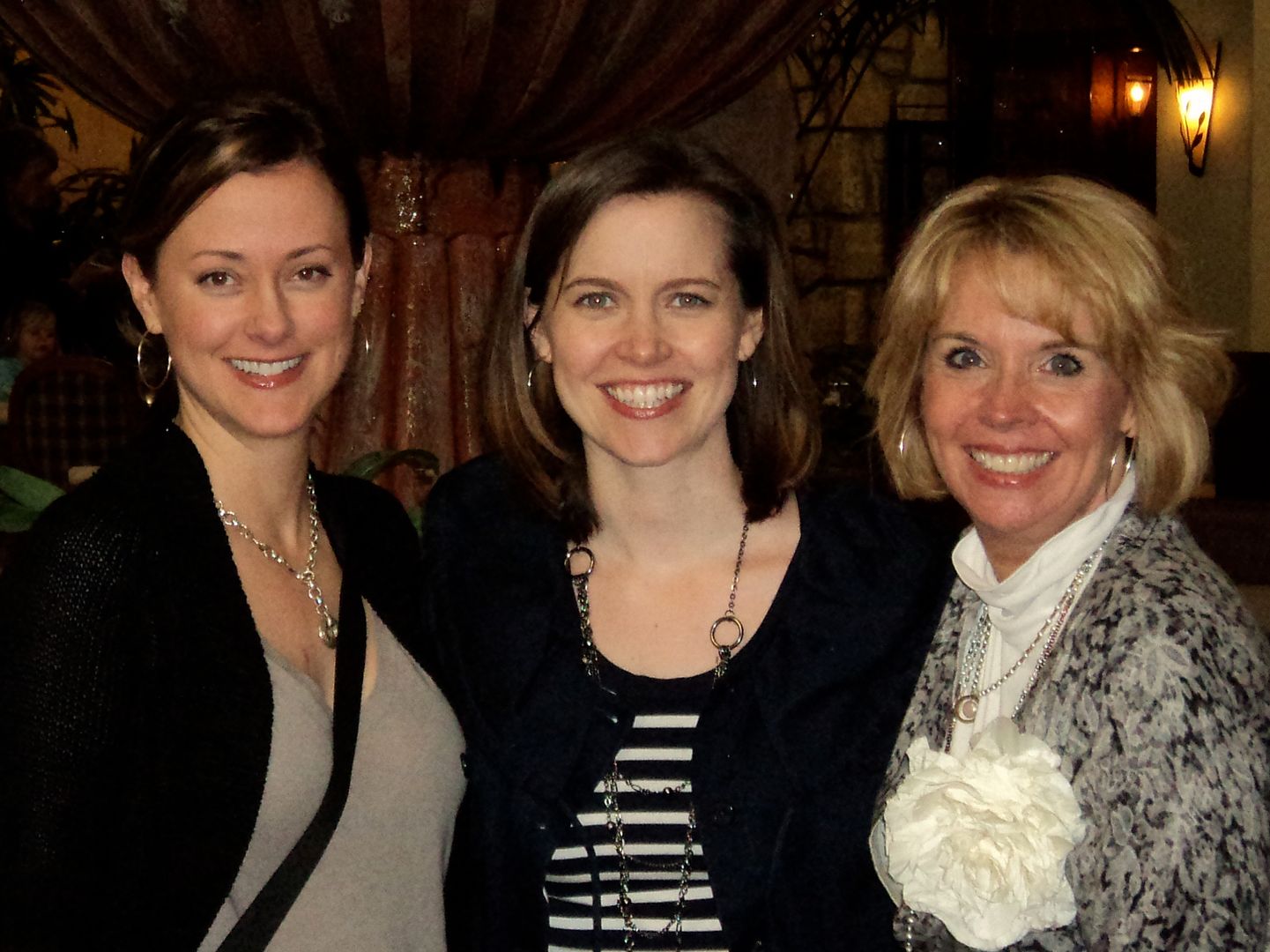 Here we are after having just stuffed ourselves at Abuelos. Mmmm . . .
In other news, I finished South Riding yesterday. Sometimes I feel like I should force myself to take a break from my YA addiction, and this was just the ticket. I agree with Andrew Davies that this novel, originally published in 1936, is "as bold and ambitious as Middlemarch by George Eliot," and Sarah Waters is spot-on in calling it "a twentieth-century classic." I won't bore you with my ill-explained summary of the story. Instead, I offer the trailer of the BBC adaptation as a teaser:
I can't wait until this mini-series comes to the U.S.! If you know me at all, you know the story of a girls' school headmistress taking a post in the English countryside is TOTALLY my thing. And the cast is spectacular, don't you think? I love the idea of Anna Maxwell Martin as Sarah Burton.
P.S. I know many are mourning the loss of Diana Wynne Jones. My condolences to her fans.
[Cross-posted from Livejournal]