I am home safe and mostly sound, but apparently those remaining at the Branson Retreat are now stranded by snow. Seemed like a good time to share some photos before they go all Stephen King on each other. It could get ugly . . .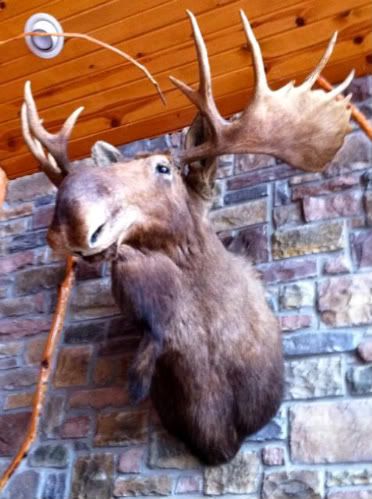 Our strong but silent host, Freddy the Moose.
He stared. A LOT.

The view from the balcony.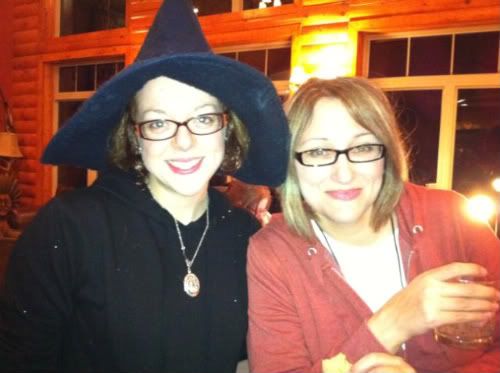 Victoria Schwab and Myra McEntire.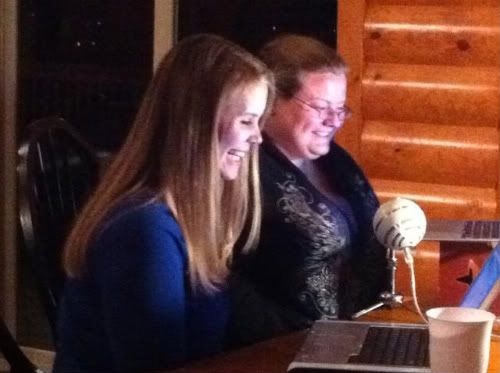 Jackson Pearce and Beth Revis during our first live chat.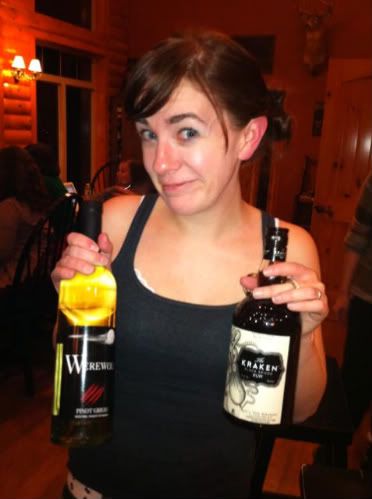 Maggie Stiefvater looking mischievous with Werewolf wine and Kraken rum.

Sunday night's live chat with Jackson and Kiersten White.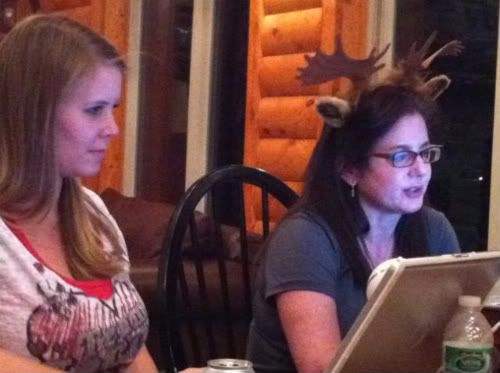 Live chat with Sarah Darer Littman

The gang during chat — during a non-rowdy lull. I'm sure you recognize lots of faces!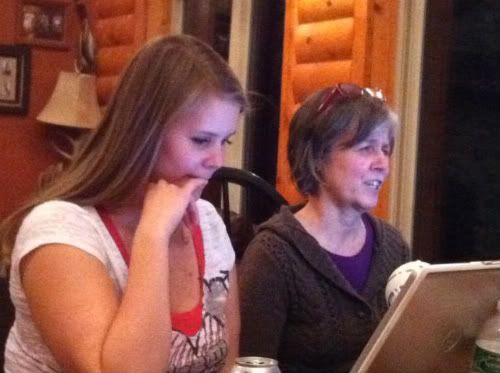 Julia Karr's live chat. Poor Julia got stuck in a multi-semi truck accident on the way in and didn't arrive until Sunday. Like me, she left on Tuesday to avoid the snow.

Victoria, Myra, Julie Kagawa, and Carrie Ryan.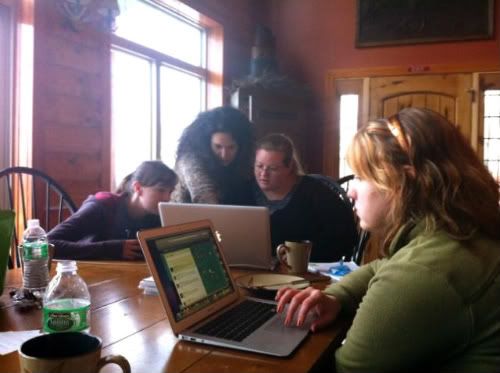 A productive Monday morning. (Okay, Natalie Parker might be checking her Twitter page, but really — we Word Warred and everything.)

Monday night Tarot reading for Frankie Diane Mallis.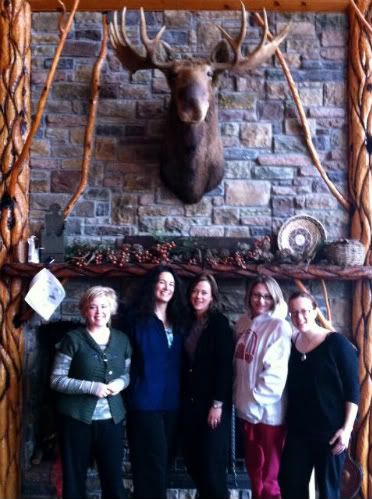 The not-quite-official Elevensies photo. (We're missing Julia Karr, who left early Tuesday, and Beth Revis, who was still sleeping!) Tessa Gratton, Dawn Metcalf, Sonia Gensler (me), Myra McEntire, and Victoria Schwab.
Tonight in Branson . . .

REDRUM!
[Cross-posted from Livejournal]